A Life of Service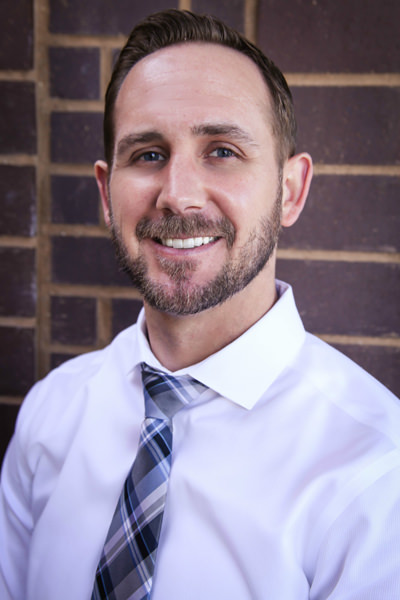 An Interview with Dr. Erik Matson
You are fresh out of the U.S. Navy after serving in satellite communications in the Middle East and on a destroyer off the coast of Japan. What can you do next to replace the activity of a sailor's life? How about take up dentistry? That was the decision of Dr. Erik Matson, Auburn dentist with Rock Creek Dental.
Six Years in the Navy
Dr. Matson became a navy recruit fresh out of high school at the age of eighteen. After serving on shore in the Middle East, he was transferred to one of the last Spruance-class destroyers in the naval fleet, stationed in Japan. There he was trained for ocean rescue operations. After six years of service, with the end of his second stint in the navy, the future dentist took advantage of veteran education programs to study Human Biology at the junior college level and then at the University of California, San Diego.
Active in Service at the College Level
While at UCSD, Dr. Matson noted that it was difficult to receive the services veterans were entitled to as university students. He helped form a student veteran organization that advocated for all veterans on campus. The notoriety of his role in leading this group led to his inclusion in local campaign appearances for Senator John McCain during the politician's presidential run.
After his undergraduate studies were completed, Dr. Matson enrolled in the first dental program at Western University. His grandfather had served as a dentist in Sacramento and recommended the career. Dr. Matson now focuses on helping Auburn residents fight the two largest problems he sees in our office: periodontal disease and tooth decay.
Helping Auburn Residents and Veterans
Erik and was very meticulous about the work he was doing. I really appreciated this. He was pleasant to be around, personable while professional. — Gregory C.
Dr. Matson noted that dental health in the navy was strictly regimented. "They told you to go to the dentist and you had to go. Every six months you had an appointment. For some guys, that was the first, and only, time that they regularly went to the dentist." Dr. Matson would like to see our Auburn dental patients follow a similar regimen for the sake of their dental health!
"I'm impressed that Dr. Matson wants to help veterans so much." — Jann W.
As for military veterans, Dr. Matson helped organize a Veterans Appreciation Day at a dental office in Sacramento. Through this volunteer work, he is continuing his life of community service, started in the U.S. Navy.
"I want to thank you for fitting me in today – I especially enjoyed Dr. Matson. Best Dental Experience Yet!" — Regina M.
Patients speak appreciatively of Dr. Matson's work here at our Auburn dental office. You too can enjoy his dental service and he encourages you to visit him regularly for the benefit of your oral health!