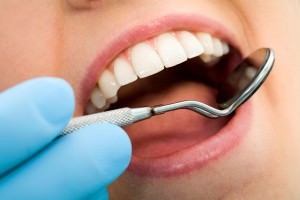 Our highly qualified dentist and hygienists provide thorough dental examinations. Exams are required to identify possible complications with your teeth and gums. It involves the following simple procedures, administered in the comfort of our Auburn office:
Scan for oral cancer, by checking the face, oral cavity and throat.
Scan for gum disease, checking the gums and jawbone, searching for large pockets, gaps or regression of the gums, all indications of periodontal disease.
Check the teeth for cavities, using the latest innovations in dentistry.
Take and investigate your yearly dental x-rays and images to be sure that our dentists diagnose any unseen decay, bone loss, cysts or tumors that could lead to painful conditions or tooth loss in the future.
Confirm the integrity of your existing dental repairs such as fillings, crowns and implants.
Plan the necessary processes for your dental prophylaxis (cleaning), which follows the examination.
Remember, semi-annual dental exams and dental prophylaxis are important first steps in maintaining good oral health and preventing tooth decay.