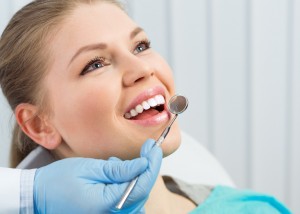 One of the greatest joys in the dental industry is providing preventive dental care — preventing dental issues before they ever have a chance to start. Our Auburn dentist, Dr. Matson, takes pleasure in assisting you and your loved ones avoid cavities, gum disease and other oral complications. Regular preventive dental care, combined with good oral hygiene habits, helps you to keep your teeth for life!
Preventive dentistry at the office of Rock Creek Dental includes the following therapies:
A dental exam is more than a quick overview of your teeth and gums. It's a careful examination involving a search for gum disease, cavities, oral cysts, tumors and disease. Our Auburn dentist is often the first medical representative to see and begin treatment for cases of oral cancer. Therefore, consistent dental examinations save not only your teeth – they might also save your life!
This semi-annual tradition in dental care is the primary way to maintain the health of your teeth and gums. The plaque, made by oral bacteria, is comparable to the coral reefs created in the world's oceans. Very small creatures construct these solid formations as their habitat. In the life of oral bacteria, their habitat is your mouth. Dental cleanings "evict" these microorganisms, protecting your gums from recession and your tooth enamel from decay.
Learn more about these procedures on their specific pages in this section of our Rock Creek Dental website.