Why is Invisalign Easy to Use?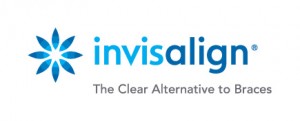 Many people have held off on repairing their teeth with orthodontics since they are fearful of experiencing inconvenience and pain. In spite of the cosmetic and health benefits to having beautifully aligned teeth, for them the cons outweighed the advantages. All of that changes with Invisalign!
Invisalign is absolutely more convenient than other orthodontic treatment systems. If you have ever attached a mouthguard for contact sports, you already realize how easily Invisalign aligners or "trays" slip onto your teeth. Even better, Invisalign's tailor made aligners are excellently fit so you don't "sound funny" when you speak. Plus, their clear nature renders them basically "invisible." There are many advantages to using Invisalign, but listed here are just a few.
Invisalign is More Comfortable
Making corrections to your teeth and jaw with braces always leads to some discomfort as the mouth aligns itself. When you use Invisalign, however, that discomfort is very much lessened. The aligners are smooth and fit specially for each patient's teeth. There is never any risk to your soft and sensitive tissues from breaking wires or protruding brackets. During occasional visits we check your progress, on average every four to six weeks.
Invisalign is Commonly Quicker
Although all orthodontic malocclusions are unique to the patient, in most circumstances Invisalign dental treatments need less time than conventional braces. Many procedures utilized with Invisalign can even speed up the orthodontic process even more. With faster resolution of the problem with your teeth, a majority of the usual complaints about orthodontics and aligning teeth are answered!
Invisalign is Removable
Do you have a special occasion where you do not want to have braces? When you use Invisalign, that's not a problem! Invisalign can be taken out for short time periods without endangering the end result. In addition to special events, patients regularly remove Invisalign for eating meals and cleaning their teeth. Cleaning your conventional braces correctly can require up to thirty minutes per session — with Invisalign, cleaning your teeth is as simple as it ever was!
Schedule Your Invisalign Consultation