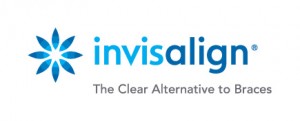 Invisalign is the nearly invisible plastic aligner therapy suggested by our Auburn dentist as an alternative to traditional braces. Like braces, Invisalign aligns crooked or crowded teeth, fixes bite difficulties, and minimizes space between teeth. But what different kinds of options are there for Invisalign therapy? And how do you know which type is correct for you?
Adult Invisalign
Many adults want to align their teeth, but are simply not ready to experience metal braces at this point in life. Since Invisalign aligners are made of nearly invisible plastic, they provide an almost invisible alternative to braces. Similar to braces, the aligners were invented to gradually pull your teeth into place. Unlike braces, Invisalign aligners are removable, enabling you to remove them when you brush and floss. Most patients experience an improvement in confidence and gladly wear the aligners for the suggested 20 to 22 hours per day.
Invisalign for Teens
Using braces is a rite of passage for many younger people. But now, Invisalign for Teens is a most popular alternative. Like Invisalign for Adults, Invisalign Teen aligners are also made of custom, nearly invisible plastic. The aligners offer younger people all of the advantages of the adult version, including the ability to remove aligners to brush and floss, plus the freedom to chew gum and eat foods like popcorn and apples — all of which is not practical if you use braces.
Invisalign Express
The Invisalign Express therapy is a simplified version of the full Invisalign therapy, usually comprised of five stages and invented to be done in three months or less. However, the therapy isn't for everyone, as it is only intended for people with minor orthodontic problems (such as very mild crowding or spacing issues). In addition, in such a short time period, it is only possible to solve one orthodontic complication, not multiple problems.
Patients qualifying for Invisalign Express get a set of five aligners, each replaced every two weeks. The goal is always to realign the client's teeth into their proper place.
If you are interested in examining the possibility of using Invisalign for your orthodontic therapy, call the office of Rock Creek Dental as soon as possible and we will help you consider the Invisalign options in detail.
Schedule Your Invisalign Consultation