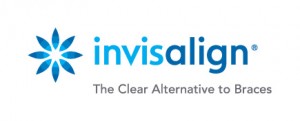 The aligners utilized with Invisalign can be easily removed. This allows you to eat meals without restrictions. You can also brush and floss your teeth for appropriate dental health and oral hygiene. When you clean your teeth, you should clean the aligners, either by simply brushing them and rinsing with lukewarm water or by using a special Invisalign kit.
Invisalign aligners should be taken off if participating in activities that require a mouthguard. Although they appear similar to a mouthguard, this is not their purpose. After the sporting activity is over, you can put your aligners back in.
Even though Invisalign is removable, for the therapy to function effectively, you must use the aligners for 20-22 hours every day. Failing to comply with this recommendation can undermine your treatment progress.
You will receive new aligners every two weeks. These are utilized in place of the old aligners. Save the old pair, however, in case you lose your current pair. Use the old pair until you get a new set. If you have any questions about Invisalign, ask our Auburn dentist, Dr. Matson, at Rock Creek Dental.