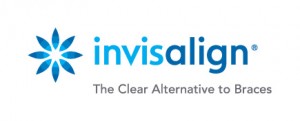 When the Invisalign treatment plan is finished, your Auburn dentist orders a set of tailor-made, clear aligners. Customized for each individual client, aligners are made using toxin-free plastics and designed to avoid irritation of the cheeks, lips and gums.
You will return when the initial set of aligners arrives at our Auburn dental office. Next a series of little, smooth, molded aligner attachments are affixed to the front and back of a few specific teeth. These attachments keep the aligners in place and allow the gradual pull of the Invisalign therapy process to realign your teeth for the better. Like the aligners, the attachments are very hard to see and should not irritate your cheeks, lips and gums.
Dr. Matson will show you how to attach and remove the aligners and will provide you with two containers: one for the new set and one for the old set. New aligners are sent to your home every two weeks. You are to use the aligners throughout the day, for at least 20-22 hours, taking them off only for eating meals, brushing your teeth or special occasions.