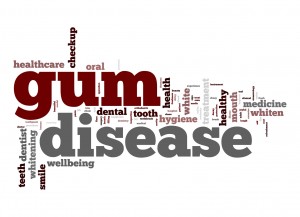 Gum disease is a serious condition. In addition to leading to loss of teeth, gum disease has been linked to a number of serious infirmities, ranging from heart attack and stroke to diabetes.
The good news is, gum disease is entirely preventable. Let's take a few minutes to examine the risk factors, along with some specific strategies for prevention. This will help you to take action to ensure that your gums stay healthy and strong.
Increased Risk Factors
It's true that certain factors may increase your risk for developing the condition. However, knowledge of these can help you to combat them effectively.
The primary cause of gum disease is the bacteria found in plaque, that sticky film that forms on your teeth after eating or drinking. Additionally, though, certain diseases, medicines, and habits can increase the risk of developing gum disease, or make the condition worse.
Your genetic makeup: You may be genetically predisposed to develop periodontal disease more easily. Nonetheless, you can still protect yourself by means of a good routine of oral hygiene.
Smoking and using tobacco: These unhealthy habits greatly increase the risk of developing periodontal disease. Additionally, smoking and using tobacco intensify the effects of the disease, and in some cases increase the body's resistance to treatment.
Misaligned teeth: It is difficult to clean teeth that are in awkward positions, increasing the likelihood of plaque and tartar formation.
Braces or bridgework: These orthodontic devices often make teeth more difficult to clean.
Stress: Abnormal stress can suppress your immune system, weakening your body's natural defenses against sickness, including gum disease.
Fluctuating hormones: As hormones levels change (e.g., due to puberty, pregnancy, and menopause), the risk of developing gum disease may increase.
Medicine: Certain medications prescribed by your doctor may contribute to dry mouth or enlarging of the gums. Both of these conditions increase the risk of developing gum disease.
Other diseases: Conditions such as diabetes, rheumatoid arthritis, HIV, among others increase the risk of developing and controlling gum disease.
Poor nutrition: A lack of vitamins and proper nutrition weakens the immune system and the body's ability to fight off sicknesses like gum disease.
How to Prevent It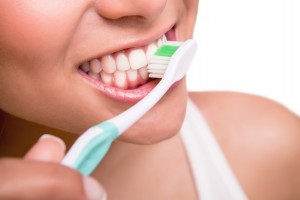 The number one protection against developing gum disease is to keep a good oral hygiene routine. By brushing at least twice a day and flossing at least once a day, you keep your teeth clean and remove plaque and the harmful bacteria it contains. If you're unsure about your brushing and flossing technique, ask your dentist to show you how to do it properly. You should also make sure to keep up with regular dental exams and cleanings.
Additionally, knowledge of the added risk factors listed above will help you to make decisions to reduce the possibility of contracting gum disease. Avoid smoking and tobacco use and make sure you have a balanced, nutritious diet. Speak to your doctor about a regular exercise plan, which will improve your health and help reduce stress. If you regularly take medications that increase the risk of developing gum disease, speak with your doctor and dentist about possible alternatives and ways to mitigate those risks.