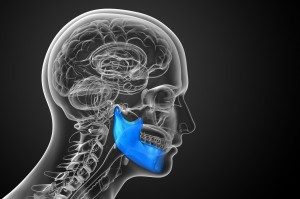 Dental implants have been found to be one of the most effective replacements for lost permanent teeth. In certain instances, your Auburn dentist may determine that a bone graft is necessary prior to the placement of a dental implant.
What is a Bone Graft?
Bone grafting builds up your jaw bone by using bone material. Here are some of the forms grafting material may take:
Autograft: Bone taken from your own body such as from your hip, jaw or tibia.
Allograft: Human bone procured from a tissue bank utilizing bone from a deceased donor.
Alloplast (synthetic):Man-made materials.
Xenograft: Bone harvested from an animal such as a cow.
Whichever material you and your dentist opt to use, be assured that the grafting materials will be made sterile and safe during processing at a special laboratory. The form of bone grafting material used varies from putty, granules, powder or gel injected with a syringe designed for this purpose.
Why is Bone Grafting Necessary?
Bone grafting is most commonly used when installing dental implants. It is a highly recommended procedure when a pulled tooth leaves a hole to be filled or when the exterior wall of bone is too soft or thin. One of the goals of a bone graft is to protect bone mass and hinder the bone from shrinking.
The Bone Graft Procedure
To begin, a minor incision is made to expose your jaw bone. Then, grafting material is inserted into the newly created opening. Over time, your body automatically deposits new bone cells all around the bone graft. Eventually, the actual grafting material is naturally absorbed by your body while being replaced with your own bone cells.
Often, this procedure can be done using only local anesthesia in just one visit to your Auburn dentist. Should you choose an autograft, two surgical sites will be required to both procure the bone to be grafted, and then install the grafting material in its new location. Minor soreness from the surgery can be easily managed with the use of OTC (over the counter) anti-inflammatory pain relievers along with ice therapy.
Although you will feel back to normal shortly after your surgery, it may take several months for your bone to fully mature. Once fully healed, your jaw will be ready to support a new dental implant. Contact us today to find out if a bone graft is right for you.