The Quick Way to Fix Your Smile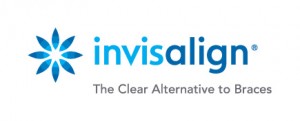 If your orthodontic dental repair is simple, you may qualify for Invisalign Express. This treatment system lasts only ten weeks with Invisalign 5 and approximately six months for Invisalign 10. Both treatment processes are named for the number of aligners utilized, one every two weeks. For patients with simple orthodontic circumstances, Invisalign Express by our Auburn dentist may be the right choice.
Why Invisalign Express is Economical
Unlike Invisalign Full or Invisalign Teen therapy, the Invisalign Express treatment system does not offer complimentary refinements. During the treatment process, it may become evident that some teeth need more or less orthodontic repair than originally expected. With Invisalign Full or Invisalign Teen, any orthodontic repair is included in the original price and you may receive up to three of these refinements without additional charge. To keep Invisalign Express inexpensive, Align Technology lets you buy a single refinement, if recommended, but it is not included for free.
See the End Result in Advance
Via the Invisalign digitized planning treatment system, it is possible to determine what your teeth will look like after an Invisalign process. Therefore, in consultation with our Auburn dentist, you will have an excellent concept of the potential end result from using Express 5 or Express 10. If the potential "end product" looks like what you want, then the Express treatment system may be right for you. If the results are not exactly what you want, then we recommend the Invisalign Full or Invisalign Teen process for complete flexibility.
Schedule Your Invisalign Consultation